Holy Geez. Oz is going to be
one
soon! After months and months of cupcake-making and celebrating, the big ONE is finally coming up. (We've celebrated his birthday every month for his first year and taken his picture in the same place every time, for a fun visual record of his growth.) Anyway, this birthday milestone thing is more for me and Tim than it is for Oscar - I know this. And so, I have no problem going
all out
for this celebration. Yes, this is me saying "I survived Oscar's first year and I am thrilled about it."
So, I'm gathering inspiration and doing crafty things here and there, when I can squeeze it into my little fella's nap schedule, and I'm happy with how it's all coming together. I just wish I had more time! I'm just now sending the invitations out, but believe me, they are worth the wait. Want to see my party inspiration?!?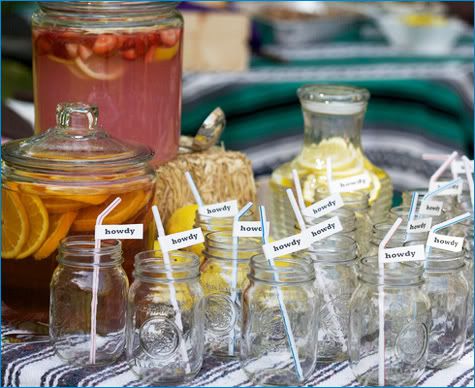 First, there was
this site
. VERY cool ideas. I'll be borrowing some cute things from here for sure. I've already planned on hosting it outside and getting some hay bales. Now I just need to find some mason jars for beverages... I found this site while looking for invitation ideas and I totally love this invitation, so I did some research to find out how to do it and came up with something very cool. Who wouldn't want to come to a party when you got an invitation printed on wood?!?
More inspiration...
HP free downloads
...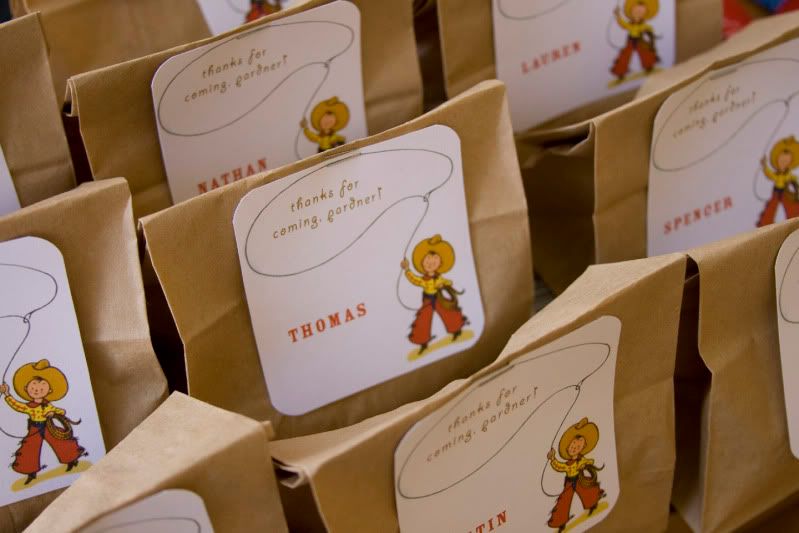 This
was a really cute party, too! It was based on Oscar's favorite book Cowboy Small by Lois Lenski.
I may have to make a giant Cowboy Small for people to pose behind, too! What a cute idea. And I can't wait to use the vintage magnetic "pin-the-tail-on-the-donkey" game I picked up at a flea market, along with the
rubber horseshoes
I just bought off online. I've also made some pretty tablecloths out of bandannas and a pretty pennant banner out of my left-overs. I just need some cake inspiration! Anybody have any ideas?